© Andrea Maja Official Page 2014 - All rights reserved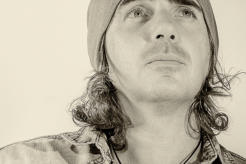 "My first teacher Roberto Soffici, a great artist author and composer. From here started
the adventure without which I would not be a songwriter. Bobo The timing of the study
do not forget ... even games without rules to each game. "(Andrea Maja)
"The brothers Carmelo and Michelangelo La Bionda, in their mythical Logic
Studio where I spent years of playing important and decisive. Fathers' music.
Two seconds fathers "(Andrea Maja)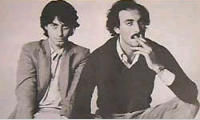 "Roberto Casini, Artistic Producer of my first album. Drummer unforgettable
Steave Rogers Band and author of Vasco Rossi songs like "Senorita",
"Gabry", "Va bene va bene così". Bulk transfers in the Bologna Gabry from
the mythical princess of the principality Casini. "(Andrea Maja)




"Andrea Righi, a myth. Bassist of Steave Rogers Band (and Vasco Rossi) was
a great person from every point of view. Artist with a capital A, his world is
an important experience to enter. Unforgettable beer at 8 in the morning ...
"(Andrea Maja)
"Marco Guarnerius. A unique talent, a guitarist in my first album and special
person, abstract. E 'come with your heart in every song and for that I will never
stop thanking him" (Andrea Maja)
"Loredana Berte, well that mean? Speaks for itself. My first experience in a duet
with a woman and that woman. Explosive, scratchy, rock. A sweet person with
whom I shared moments of true" travel "mental "then his fans ... amazing. (Andrea
Maja)
REVIEWS HIGHLIGHTS THE MUSICAL DEBUT
Tribe: "Rock singer-songwriter who moves inside a world made of stories, experiences and dreams to live, his
artistic manifesto, the guitar riff simple, yet effective, mixed in a text generation",
Music and Records: "Maja explores pop sounds with sensitivity and grit, standing in the furrow between songwriting
/ commercial that is one of the few novelties on the market in recent years."
Warner Chappell: "Disco debut in a big way for Andrea Maja. In the purest form of pop / rock, Andrea Maja is an artist
capable of winning over the audience in a way never trivial and obvious"